Young minds are fresh and bubbling with enthusiasm to serve. The great kids from MIEdu Academy have donated to Share Your Care and helped these patients who are terminally ill. The funds donated by these kids, helped in their indoor care at our hospice at Vrindavan, UP, India. Bhaktivedanta Hospice Management and staff salute them and share the tons and tons of blessings from these needy patients and their families!
Great effort!. Keep it up and keep inspiring!
People who are interested to know more about the academy and the efforts of the children may log on to http://mieduacademy.weebly.com/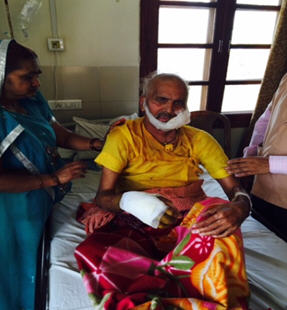 Name – Mr.Goverdhan Mishra
Age – 70 years
Mr. Goverdhan – 70 years old is financially poor. He is suffering from Cancer – leftbuccalmucoza from past few years & his condition is very painful. He does not have money for treatment since he is working as a Pujari in nearby Hanuman temple. He has a son who is married but living separately earning a merger sum. He came to Hospice and we started his treatment. He was very happy when he was informed that his treatment has been sponsored by students' contributions of MIEdu Academy. He whole heartedly blessed them!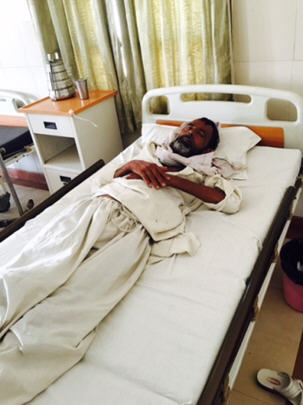 Name – Mr. Chanderpalsingh
Age – 41 years
Mr. Chanderpal, aged 41 years is from below the poverty line family. He is suffering from CA. lung with Mets. He has no money even to buy medicines. He came to know about Hospice from one of the villagers. He is married and has two sons & two daughters and all are unmarried. He was overwhelmed when he came to know that his treatment has been sponsored by students of MIEdu Academy.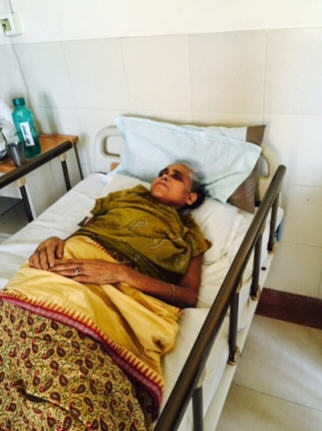 Name – Mrs.MeenaPradhan
Age – 60 years
Mrs. Meena is 60 years widow and having no-one in the family to take care of her. She is living in a widow ashram in Vrindavan, Mathura. Her condition is very poor. She is suffering from CA. carvics and getting treatment in Hospice. She was helped by the funds donated by students' of MIEdu Academy.She profusely blessed these children.